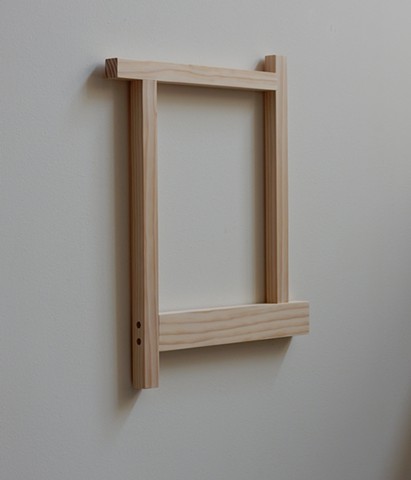 Tempered... for better or worse. (For Ivanka)
Wood (pine) with metal fasteners.
20-3/4 x 17-1/4 x 1-1/8 inches.
2017
For Ivanka Trump our nation's First Daughter. A modern working mom, "Ivanka continues to earn my respect… for how she has chosen to use her new visibility." Advocating empowering women and girls, leading educational initiatives and "working to put an end to human trafficking." -- Wendi Murdoch
Source: Murdoch, Wendi, (2017, May 1-8). Ivanka Trump: The steady influence, in The 100 Most Influential People [Special issue]. Time, 189, 16-17, p. 34.