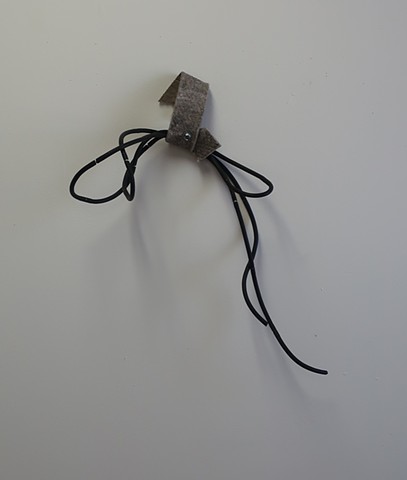 I am an artist, sculptor and sometimes printmaker based in Chicago. The work I make interrogates issues of social justice, memory, wonder and doubt. Titles can be based on my readings, the news, bits of conversation overheard on the way. And... I am coming to be more comfortable with the "untitled" as well.
I work with a mix of media: wood, fiber, plastic, paper, paint, rope, tape… cutting, folding, rolling, layering, and binding in the construction of my assemblages. Materials that are adaptable, portable… hard, soft, plastic and ephemeral. Seeing, feeling, then responding to their performance as the work evolves in expressing my thoughts.
Recent work has been informed by issues of exile and home. Bottomline… I make work because it feeds my need for better understanding, growth and exploration.