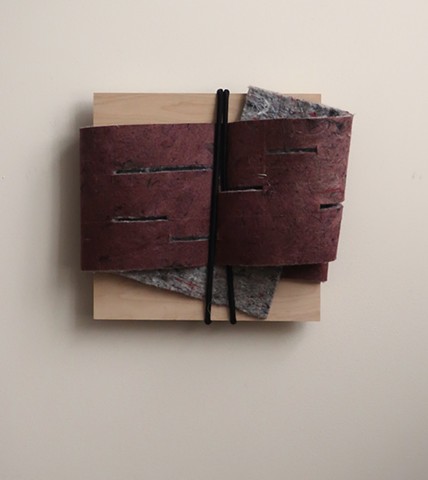 "For doing is your purpose; in doing is your meaning." --Ps. 3:22
Mixed fiber felt with heavy duty bungee cord on wood panel.
15-1/4 H x 18 W x 6 D inches.
2020
Informed by: Shapiro, Rami, Psalm 3:22 in "The Way of Solomon: Finding Joy and Contentment in the Wisdom of Ecclesiastes," (New York: HarperSanFrancisco, 2000), 36.