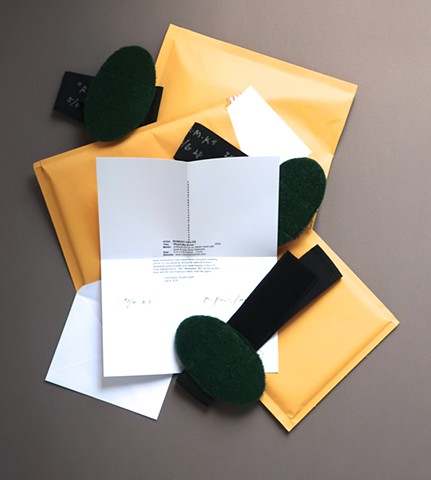 "Read My Knee." (knee-pad)
Artificial turf on an elastic band with hook & loop strap fasteners.
5 H x 3 W inches... (Turf). | Edition of 60
2020
Work informed by Colin Kaepernick's pre-game kneeling
(2016-17), not standing, during the national anthem...
protesting police brutality and racial inequity in the U.S.
Colin Kaepernick (b. 1987, Milwaukee, WI), former quarter-
back with the San Francisco 49ers, now free agent.
Edition of 60