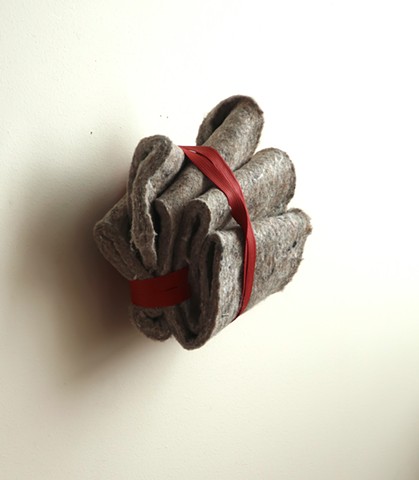 "I spent days and nights in the stomach of the truck; I did not come out the same."

Mixed fiber felt and a rubber band.
11 H x 12 W x 7 D Inches.
2019
"Sometimes it feels like someone else is wearing my body." --Warsan Shire.
Title/words borrowed from: Conversations About Home (at the deportation centre) by Warsan Shire in Teaching My Mother How To Give Birth (UK: flipped eye publishing, 2011), 25.