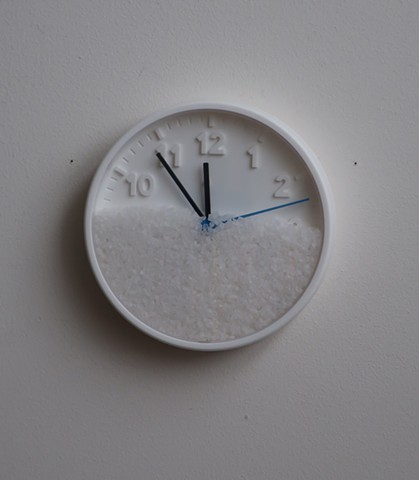 Moments and the passing of moments – this is life. Ps. 3:1-9
Wall clock (plastic, battery not included) & sea salt.
8" Diameter x 1-1/2" Depth.
2019
Quotation Source: Shapiro, Rami, Psalm 3:1-9, in THE WAY OF SOLOMON: Finding Joy and Contentment in the Wisdom of Ecclesiastes, (New York: HarperSanFrancisco, 2000), 31.