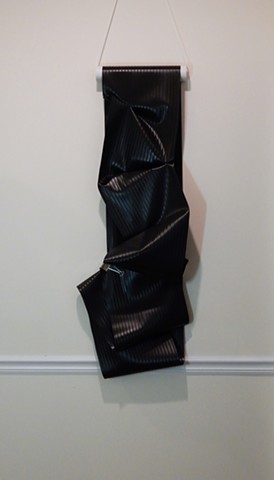 Face and Shoulder (…remains unidentified.)
Vinyl sheet (black), metal clamps, PVC pipe, and nylon cord.
69 x 18 x 8 Inches.
2019
Informed by coming across a magnificent, dark, polished stone fragment of an anthropoid sarcophagus from the Ptolemaic Period, 332-30 BCE from Egypt (in the Brooklyn Museum's collection. Charles Edwin Wilbour Fund, 37.1516E.) at the Pulitzer Arts Foundation, St. Louis, MO.