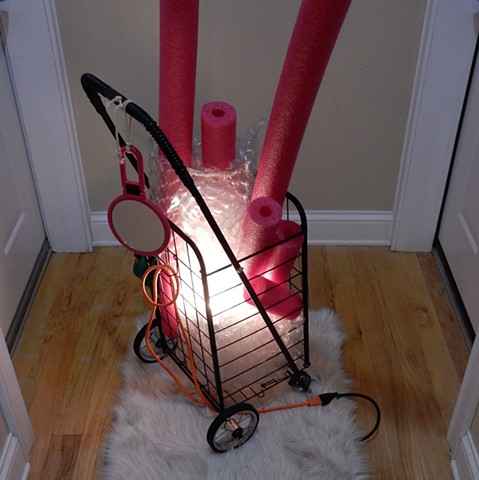 "Let's forget everything." ~Ai Weiwei
4-Wheel, collapsible shopping cart on faux fur rug, with an electric work lamp, foam tubes, plastic bubble wrap, and a garden hose and hand-held mirror tied-on with twine.
67 x 26 x 36 inches.
2019
"I feel connected to the people who have lost their homes and given up everything, who took their children by the hand and said, 'Let's forget everything.' It is not an easy decision to go to another country that has another religion, another language." -- Ai Weiwei.
Source: Warsh, Larry (ed.), Humanity: Ai Weiwei, (Princeton, NJ: Princeton University Press, 2018), p. 73.