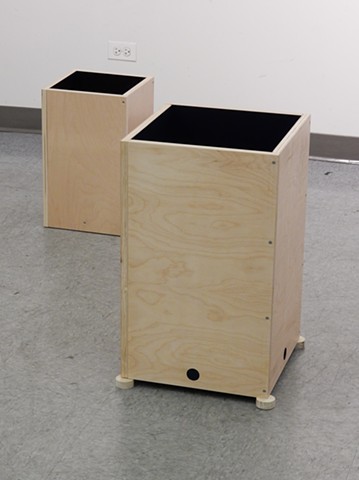 Box Full of Darkness... #1. and #2.
Varnish & acrylic paint/ stain on birch plywood, glass/ mirror, and metal fasteners.
17-3/4 x 11 x 11 inches, and 24 x 14-1/2 x 14-1/2 inches
2018
Informed by a line from Mary Oliver's poem, "The Uses of Sorrow."


The Uses of Sorrow
(In my sleep I dreamed this poem)
Someone I loved once gave me
a box full of darkness.
It took me years to understand
that this too, was a gift.
~Mary Oliver
Mary Oliver, "The Uses of Sorrow," Thirst (Boston: Beacon Press, 2006), 52.