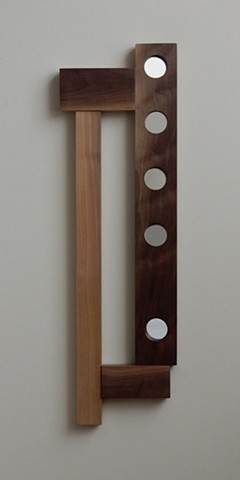 My name is Daryl.
Wood (walnut), waxed, with acrylic plastic mirror and metal fasteners.
30 x 9-1/8 x 1 inches
2017
Informed by an occasional morning call-out on the subway for a gift of small change to buy a meal. Here's for you, Man. Take care.
I wonder at times: Who are the challenged? Daryl (sight) or my fellow passengers who do their best to ignore him by looking away, putting him out of sight. (???) Hmmm. Like he sees them.