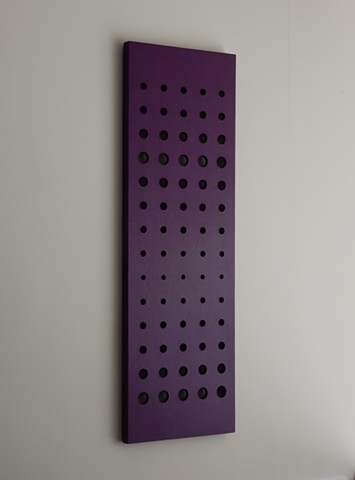 "…open your mind to wonder, open your heart to compassion, and your hand to justice…"

Acrylic paint on wood panel.
47-3/4 x 15-7/8 x 1-1/4 inches.
2016
Source: Shapiro, Rami, Psalm 12:9-14, in THE WAY OF SOLOMON: Finding Joy and Contentment in the Wisdom of Ecclesiastes, (New York, HarperSanFrancisco, 2000), p. 92.