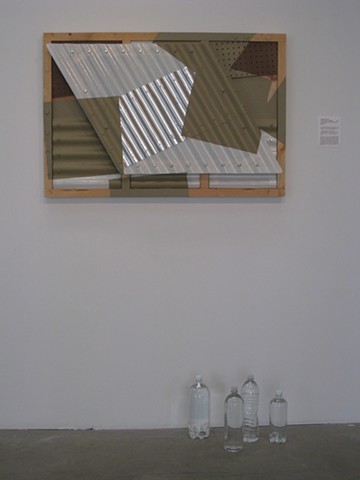 No(w) Water to Drink! (Installation view)
Acrylic paint on wood, plastic and metal, with plastic water bottles.
30 x 44½ x 4½ inches
2010
This work was informed by joining a pair of "water" references…first is from Numbers 20:3…. "There is no water to drink!" And second is a unique water purification process: Solar Water Disinfection, (SODIS). A simple, environmentally sustainable, low-cost solution for drinking water treatment at household level. It uses solar energy to improve the drinking water. Visit www.sodis.ch .