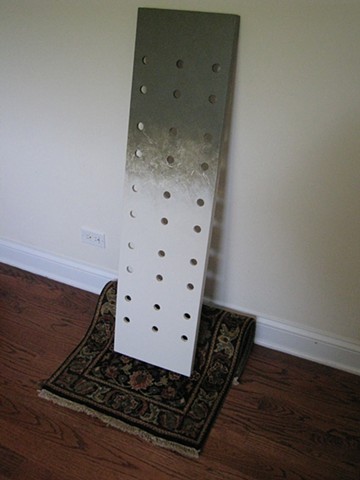 "…heaven swallows the smoke."*
Acrylic paint on wood panel, and hand woven, wool rug (Agra-India).
47½ x 12¼ x 1¼ Inches (panel), and 37 x 26 inches (rug)… (installed dimensions variable).
2015
* Sculpture was informed by a line in Jane Hirshfield's poem,
"Haofon Rece Swealg," in her collection: Come, Thief.