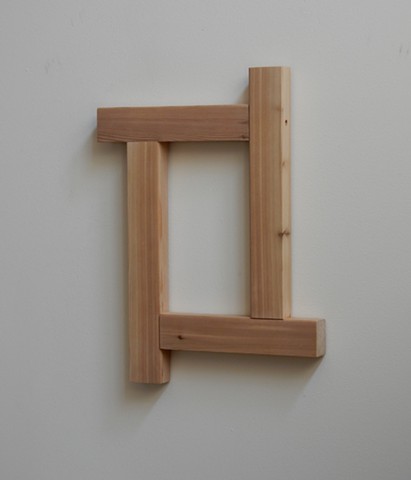 What is it about Z-bite? (For Celina)
Wood (cedar) with metal fasteners.
20-1/2 x 15-1/2 x 1-1/2 inches.
2017
It was Dr. Celina Turchi "who knew something was wrong." An infectious-disease specialist in Recife, Brazil, she tirelessly worked to understand what she perceived to be a major outbreak of Zika-associated microcephaly. Her outreach to and with other experts worlwide enabled the world to learn about the unprecedented threat… proving Zika does cause microcephaly. "Turchi is passionate, driven and a model of the kind of global leadership and collaboration needed to protect human health." – Tom Frieden
Source: Frieden, Tom, (2017, May 1-8). Celina Turchi: The Zika detective, in The 100 Most Influential People [Special issue]. Time, 189, 16-17, p. 24.