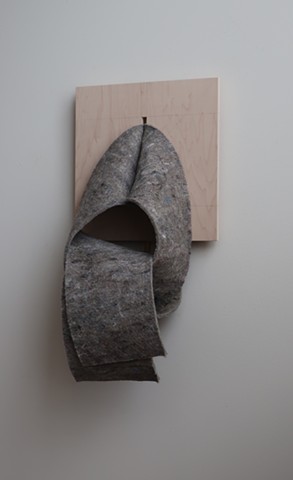 "I've heard people using your songs as prayer…"
Mixed fiber felt with latex foam backing, and plywood panel.
24 H x 13-3/4 W x 12 D Inches.
2019
Title from: Questions for Miriam by Warsan Shire in Teaching My Mother How To Give Birth (UK: flipped eye publishing, 2011), 23.