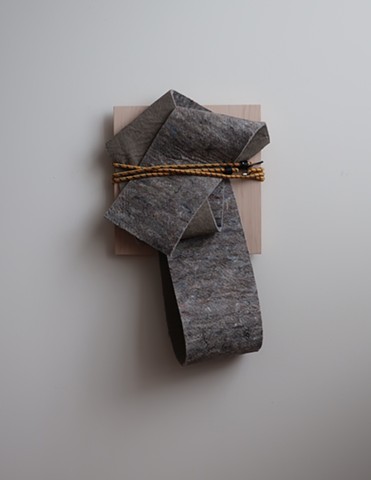 "I 'know a few things to be true."
Mixed fiber felt with latex foam backing, plywood panel, and an elastic bungee cord.
26 H x 16 W x 7 D Inches.
2019
"I know a few things to be true. I do not know where I am going, where I have come from is disappearing, I am unwelcome and my beauty is not beauty here." --Warsan Shire.
Words borrowed from: Conversations About Home (at the deportation centre) by Warsan Shire in Teaching My Mother How To Give Birth (UK: flipped eye publishing, 2011), 28.